The Left is on a mission to put a stop to gun-related violence and they will do whatever it takes to punish lawful practitioners of the Second Amendment, even resorting to violence. It sounds nonsensical, but that is the way the Left operates. They hide their fascistic tendencies and penchant for authoritarian rule behind a veneer of pacifism that has all but frequently cracked lately.
Anyone wanting to protect the serve the community by being a cop is targeted for death by Black Lives Matter. Someone wishing to speak on the importance of protecting free speech on campus is run off colleges and universities by Leftist rioters. Vote for a true agent of change and you are corralled and beaten by Antifa punks. Investigate the corruption of the government by the Deep State and you are threatened (i.e. Alex Jones) or killed (i.e. Danny Casularo, Michael Hastings and Victor Thorn).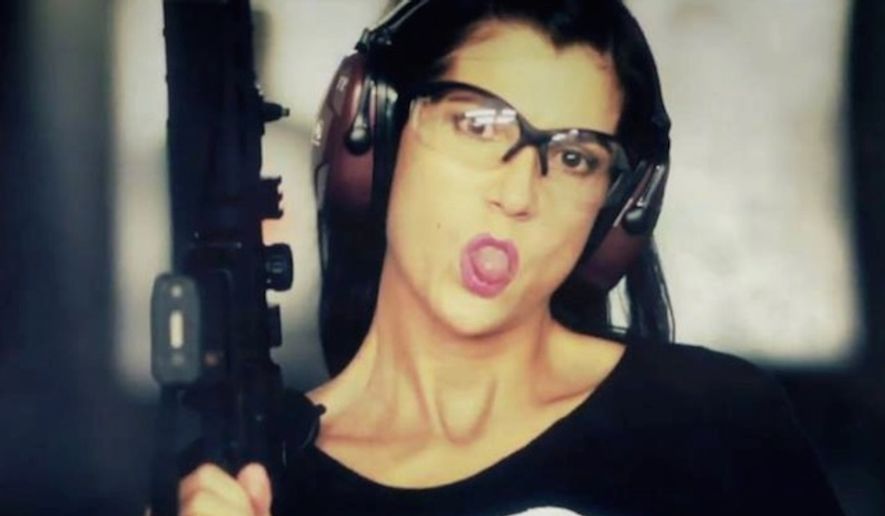 The spokesman for the National Rifle Association, Dana Loesch, knows the true face of the Left all too well. Over the past weekend, Loesch was forced to pack up her belongings and move after receiving numerous threats against her life and grotesque warnings of being 'raped to death' due to her siding with the Second Amendment.
Why isn't Lisa Bloom, publicity seeking lawyer for women, running to her defense. Oh, that's right, she was busy defending sexual predator Harvey Weinstein.
In a tweet posted on October 15, Loesch wrote, "Spent my weekend preparing to move due to repeated threats from gun control advocates."
In a tweet storm, Loesch listed examples of phoned in threats, someone mailing her pictures of her house, statements that targeted her kids, and repeated vows that she would be sexually assaulted.
Sounds suspiciously like Alex Baldwin or Ben Affleck.
American News 24/7 says that Loesch is a target because of her advocacy for gun rights, even in the aftermath of the Las Vegas shooting. Loesch helped craft the NRA response to the October 1 massacre.
"On Thursday, the NRA called for a federal review of 'bump stocks,' which were used by the gunman to alter his semi-automatic weapons to fire in an automatic fashion," writes American News.
"'Despite the fact that the Obama administration approved the sale of bump fire stocks on at least two occasions, the National Rifle Association is calling on the Bureau of Alcohol, Tobacco, Firearms and Explosives to immediately review whether these devices comply with federal law,' the organization said in a statement."
"Loesch said it's up to the ATF to do its job and be consistent no matter what Congress implements.
"Loesch pointed out that Sen. Dianne Feinstein (D-Calif.) would ban all semi-automatic weapons if she could. She said there is a long history in mass shootings of the gunmen having mental health issues that were not addressed sufficiently."
What is your reaction?
Let us know in the comments below and please share on Facebook!